"An ounce of prevention is worth a pound of cure."
-Benjamin Franklin
Preventative Pest Control Saves Money

No one wants to allow pressure from pests like termites or carpenter ants to compromise our homes, not to mention our wallets. The same logic applies to uninvited guests in our yards like ticks and mosquitoes. But the question is: How can I stop these pests from wreaking havoc before it's too late?
Proactive pest control in Massachusetts is the answer. Here's how to Protect Your Pad.
And your wallet.
Termites
Don't wait! Proactive termite control with the Sentricon System is a fraction of the cost of a curative solution.
There's no need to use any harsh chemicals when being proactive! Sentricon's Always Active Recruit HD bait does the work for us.
You'll eliminate the need to invest in expensive construction repairs by stopping termites before they're damaging your home.
Ticks & Mosquitoes
The Burgess Team uses a 200 gallon hydraulic sprayer to blast away breeding grounds.
Applications form a protective barrier around your property perimeter without treating your lawn.
Low-impact and natural solutions are effective yet also environmentally sensitive.
General Pests: Carpenter ants, spiders, rodents, and more
The value of a Pad Protection Plan is a service spaced at regular intervals to stop these pests before they're inside your home.
Proactive exterior treatments reduce the need to make an application inside your home.
If you see it, say it! We've got you covered when you need us to come out sooner!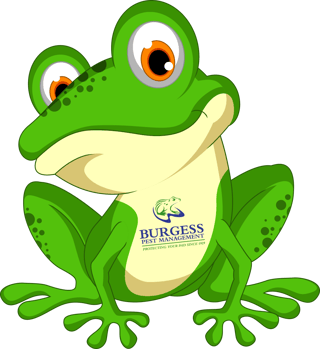 What can I do to be proactive and start saving money?
If you're already a client, upgrade to a Pad Protection Plan. You'll be covered against dozens of pests.
Contact our team and ask for a FREE estimate. We'll recommend a comprehensive solution and key prevention options.